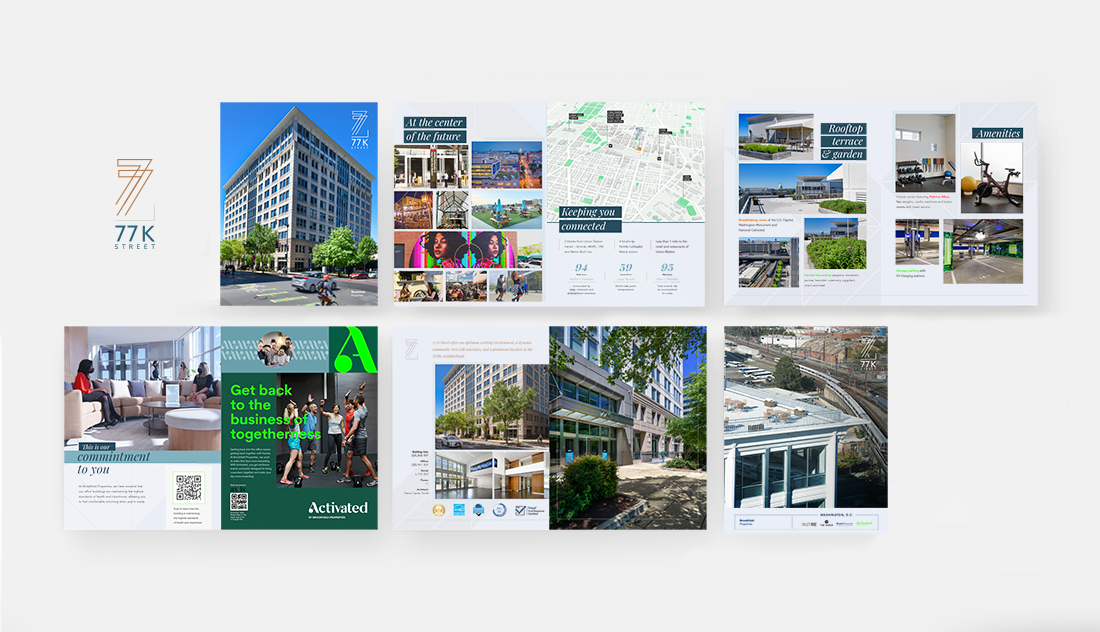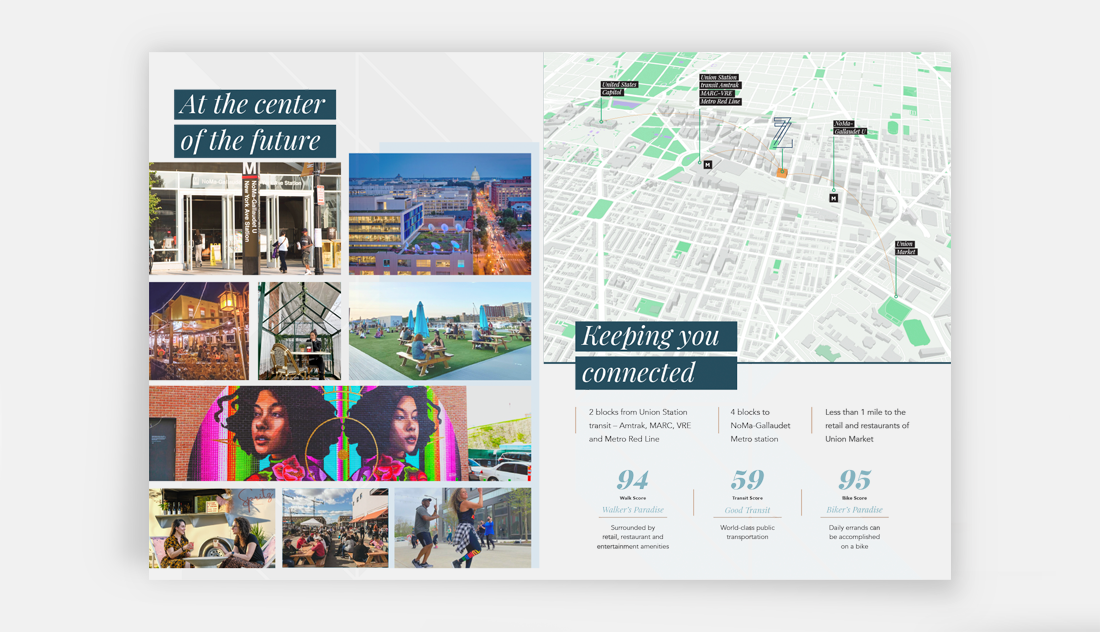 77 K ST. RE-BRANDING & BROCHURE
The general design directions for this logo were simple; Use the existing building brand and make it new (fresh). This was given to us with the new images and in which we found interesting elements from which to start the redesign of the brand.
I kept the design elements and fonts simple and clean.
77 K offers an optimal work environment, a dynamic community rich in amenities, and a prominent location in the NoMa neighborhood, so there was a lot to start from and I think we managed to simplify and streamline the brand.
CLIENT
77 K Sreet
Brookfield Properties
PROJECT DATE
May 05, 2021
TAGS
SHARE