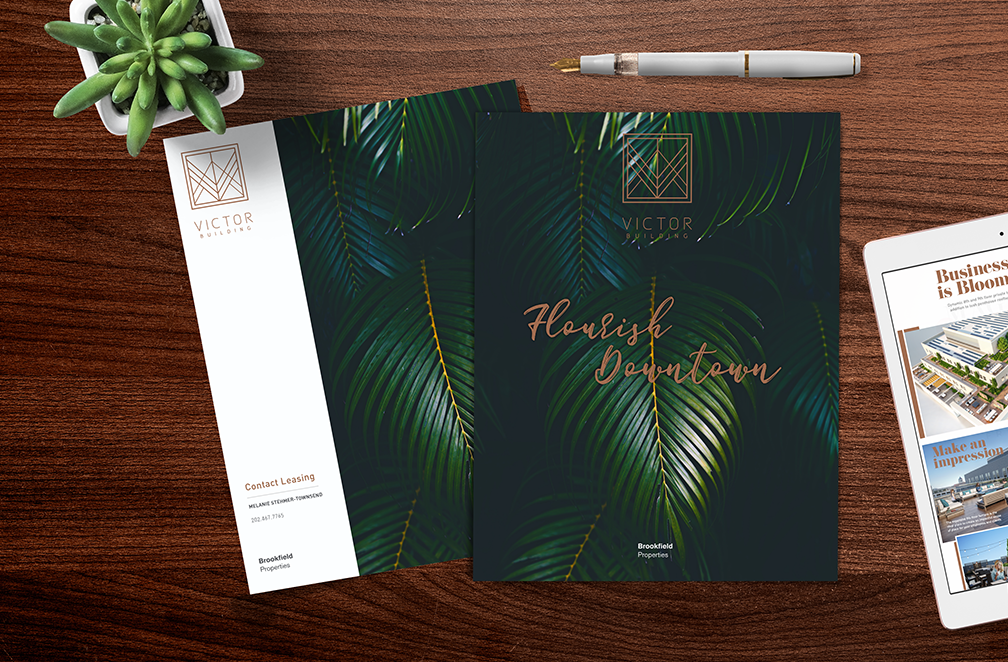 VICTOR BUILDING TOUR FLOOR + MARKETING MATERIAL
Tenants who appreciate history, value contemporary, and thrive in a neighborhood rich in amenities; all of this is Victor Building.
The campaign is to sell that historical + modern; a new urban oasis; community growth + commitment.
Take that rich history of the building and new renovations, the story of Victor J. Evans (historical landmark,
prestigious) "Company milestone, success, history, and culture."
The location: Urban Oasis (culture, arts, retail, transportation) "Intersection of the classic and the contemporary"
The values: Mission Driven (sustainability, philanthropy, place creation).